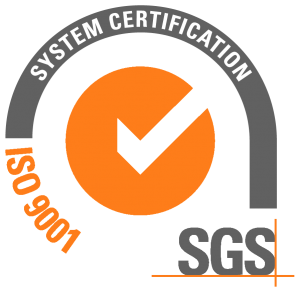 We are aware of it: Keeping  the highest standards is the only way to ensure our company is feasible both now and in the long run.
We therefore have  implemented international standards, such as ISO 9001:2015, which allows us to manage our processes on a quality basis.
DIMERCO QUALITY POLICY:
DIMERCO COMERCIAL S.A. has implemented a Quality Management System based on ISO 9001:2015. This applies  to the commercialization of ingredients, equipment, and services of excellence for the food, wine, and pharmaceutical industries, and as representatives in Chile of the most prestigious corporations worldwide.
To achieve the goals set, we have established strategic guidelines in terms of quality. And the above translates into our Quality Policy statement. Thus, we shall:
Fulfill our clients' requirements by providing them with quality products and services in compliance with their standards.
Work with qualified staff in continuous training and development.
Count on reliable suppliers to add value to our clients.
Continuously improve Quality Management System processes.
Abide by legislation in force and the applicable regulations.
This quality policy is understood, implemented, and kept up to date at all levels of the company, with full commitment and support from Senior Management, who all state, develop and apply it by means of the Quality System implemented.
Dimerco, an innovative company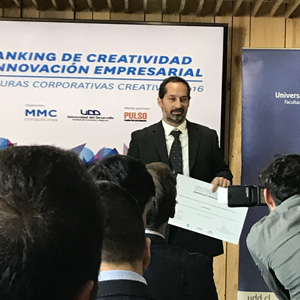 Dimerco is proud of its creative and innovative culture, which in 2017 led us to receive the C3 Innovation Ranking Award for Second Place, Medium Business Category, jointly awarded by Universidad del Desarrollo and MCC.
This ranking has been rewarding and recognizing companies with the best creative and innovative culture in Chile since 2013. Through a diagnose that explores strategy, processes, culture, and people, companies can learn about their organizational capacity to develop new products, services, processes, and business models that allow them to be more competitive.
The method used to conduct this measurement is called C3 Methodology, which rigorously measures the culture of innovation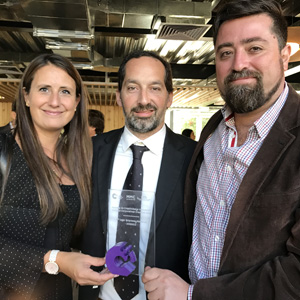 in companies and organizations, becoming the main instrument both in Chile and in Latin America.
C3 methodology covers 10 aspects: External openness, internal openness, autonomy, commitment, trust and collaboration, diversity, leadership, challenging work, time and resources and incentives.
This is the outstanding result achieved by implementing, enhancing, and promoting a culture of innovation in our company, available to all our clients.
Send us your request, we will get in touch shortly.
Error: Contact form not found.
Las Rosas 4680, Cerrillos
Santiago - Chile
Tel.: +562 2753 2000
E-mail:  contacto@dimerco.cl